If Christmas shopping were like running a marathon….I would still be on mile 1.
Maybe even the first 1/4 mile.
Or really…..maybe I'd be over by the bananas and yogurt and water…..
….just waiting for the race to start.
*sigh*
I try not to think too much about it.
I try not to think that there are only 15 shopping days left until Christmas.
I try not to think of the number of presents I have to buy or make or bake or glitter or paint or sew.
I have miles to go before December 25.
And there's no filing an extension.
So if you're like me and you need a little last minute simple gift inspiration.
It was such an easy recipe and it took me only 14.75 minutes.
Now I'm getting closer to having my shopping done.
Only 14 days 8 hours and 45.25 minutes to go. 🙂
Red Hot Popcorn
(inspired by this recipe)
Ingredients:
5 cups plain popcorn
1/4 cup water
1/4 cup red hots
butter to taste
salt to taste
Step 1: Make popcorn
I made mine the old-fashioned way….on the stove-top with cooking oil.
I poured it into a bowl and added butter and salt to taste.
Step 2: Spread on cookie sheet
Cover a cookie sheet with parchment paper.
Spread 5 cups of popcorn (I actually spread a little more popcorn) on athe cookie sheet.
Make sure the popcorn is spread evenly in a single layer.
Step 3: Melt red hots
In a large non-stick skillet, stir candy and water over medium low heat until candy is almost melted.
This took about 5 minutes for the candy to melt.
Remove from heat and stir until a smooth sauce forms.
Step 4: Drizzle melted candy over popcorn
Using a large spoon, drizzle mixture lightly over popcorn.
Return to heat for a few seconds if the mixture starts to stiffen.
Let popcorn cool.
Whew.
I hope this helps a little with your Christmas gifts for this year.
I already feel better.
Really.
I feel like I've stepped away from the banana/yogurt/water table…..
…..and I've started the race. 🙂
Be sure to stop by and see what these incredible bloggers are featuring for their ninth day of Christmas!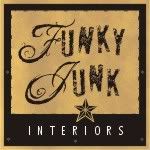 Want to know how to decorate your home for free?
Click here to get my FIVE BEST secrets.