NOEL Christmas Mantel
Dear Christmas sweater from 1992,
I just wanted to wish you a Merry Christmas.
Joyeux Noel.  
Happy Holidays.
Seasons Greetings and all that.
*sigh*
You were amazing.
I still remember what a splash you made…..the envy of the Christmas sweater circuit.
All white and red and green and black.
With those giant over-sized packages covering every square inch.
And the jingle bells on the cuffs…..
….simply classic.
I think it was the gift wrap on the packages that set it apart.
Some of the packages were polka-dotted and striped and covered with sequins.
Sparkly and glittery and fairly shouting Christmas cheer.
Oh…..the times we had.  The parties and the get-to-gethers…..and all those trips to the mall.
We partied like it was 1992 and  we were wearing black stirrup pants and highlighted teased hair with Aqua Net hair spray and bright pink lipstick.
And a matching "Ho Ho Ho" hair bow.
And remember how each one of the presents on sweater was topped with a little white ribbon that tied into a bow.
Remember how the bows were always coming untied and how the ribbons on the end began to fray even after I turned you inside out in the washer and the top of presents started to look a little bedraggled and lose a little Christmas spirit.
And that one ribbon had pink spots after I spilled something on it.
But it didn't matter.
You made the season so much brighter.
It wouldn't have been a holiday party without you.
After all…..you were my Christmas sweater.
Now I'm all grown up and I just wear basic black with red lipstick and try to always drink clear drinks at parties to avoid pink spotted clothes.
But I couldn't let the 2012 holiday season pass by without letting you know….. 
……that my heart and my stirrup pants will always belong to you.  🙂
PS  If Noel Mantels are your thing and you want to see the rest of holiday house tour….click here.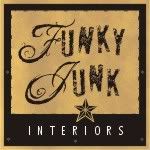 Want to know how to decorate your home for free?
Click here to get my FIVE BEST secrets.