I'm on my second cup of coffee and humming and laughing to myself as I write this.  You see, when I was little I thought I could sing.
Like really, really sing.
Like call me an agent, I'm available for a record label type of singing.
I would sit in the back of my parents' station wagon with the seat put down and my brothers and sisters as my audience and belt out song after song.
My repertoire was wide and varied.  I sang anything from Amazing Grace to I'm a Little Teapot with my own special twist….
….and choreography.
Bless my heart.
I'll save the details of my short and underwhelming singing career for another day, but since we are talking decorating with collections and measuring cups today.  Let's begin with an oldie but a goodie that I've adapted just for this post.
All together now.  One hand on your hip and crook another like a spout:
I'm a little measuring cup
Short and stout
Here is my handle, here is my spout
When I get all steamed up
Here me shout
Just tip me over and pour me out
Here's the beginning of my just started measuring cup collection.
I have four of them.
The only requirement is that they have to look like cream ware and be sassy.
And like all good collections, I didn't find them….
….they all found me.
I just found this one from Joanna Gaines' shop, Magnolia Market in Waco.
Be still my heart.
It measures just like I do.
This set of four came from my friend Laura's shop.
You can see them in the first picture in this post on the upside down bookcase that's trying to look like a hutch in the kitchen.
The writing just inside the edge of the cup gets me every time.
This is the cup that started it all.
I bought this cup one summer at the Christmas Tree Shop at the cape for only $1.99.
It reminded me of something Laura Ingalls might have used…right after she hung her sheets out to dry.
And last, but not least, my favorite measuring cup of all from Anthropologie.
It's a party waiting to happen.
It looks all calm and cool and collected with its embossed markings and milk bottle exterior.
But inside?
This is what it looks like.
Each layer has it's own color.
Sometimes I forget about the color inside and it makes me laugh when I open the top to measure something.
That's it.
That's the collection and how I decorate with it around the house.
If you see any measuring cups around town that I need to add, just let me know.
In the meantime, if you need to borrow a cup of sugar….
….I can lend you one in style. 🙂
What do you collect?
And more importantly….does it come with it's own choreography? 🙂
And I get by with a little help from my friends
Here's some fun tips and decorating ideas for July: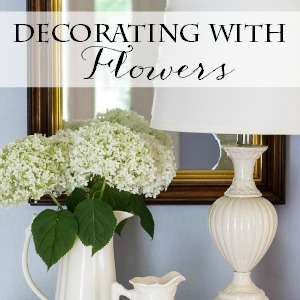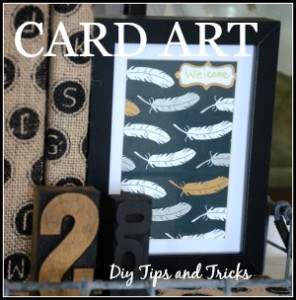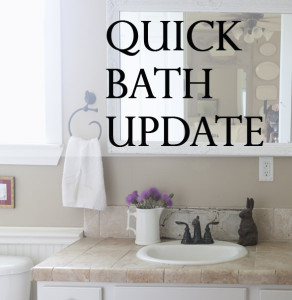 Want to know how to decorate your home for free?
Click here to get my FIVE BEST secrets.