Isn't it amazing how the best ideas are the simplest?
Like the post-it.
Tiny pieces of paper…..with sticky on the back.
That's it.
So simple and easy…..but can you imagine a world without post-its?
Or paperclips?
Or the wheel?
Or the Sham-wow?
Or the Snuggie?  Seriously.  Can you imagine a world without the Snuggie?
Where did we ever put our cold arms before someone invented a blanket with sleeves?
Easy, simple, why-didn't-I-think-of-that ideas…..just like this boxwood present topper that I'm taking on the infomercial circuit.
I'm sure it's going to make millions. 🙂
Supplies:
Freshly cut boxwood 
Scissors
Florist wire
Step 1:  Cut boxwood
We have boxwood hedges that surround the porch that needed to be trimmed.
That's where I got the idea for the project.
Necessity is the mother of invention…..just like that cold-armed Snuggie inventor.
Snip off pieces of boxwood about 8″ to 10″ long.
If you don't have fresh boxwood….I saw boxwood sprigs on sale at Wal-Mart on one of my 27 weekly visits.
Step 2:  Trim excess off boxwood branch
Make sure any extra sprigs on your boxwood are trimmed.
I just used a pair of scissors to do this.
Step 3:  Place branches of boxwood into a cup
Here's where it starts getting Snuggie-like brilliant.
I'm telling you…..the parallels are incredible.
I formed a circle with the branches and soaked them in a cup overnight until the formed a boxwood circle.
The branches will pre-form into a circle.
No bending or breaking when you start to tie off the topper.
It's already a circle.
Now….is that a post-it idea or what?
Step 4:  Close the circle
Remove the boxwood circle from the water.
Snip a small piece of florist wire and wire the circle closed.
You can use them on top of presents or hang them from stockings or use them as ornaments or hang them from a cloche or make a garland.
Seriously.
I'm telling you.
This is going to be the next big thing.
Watch out world…..QVC…..here we come. 🙂
See you tomorrow for Day 6!
 Be sure to stop by and see what these incredible bloggers are featuring for their fifth day of Christmas!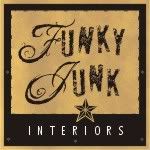 12 Days of Christmas
See the rest of the 12 Days of Christmas.
Click on each picture to take you to the link!
Want to know how to decorate your home for free?
Click here to get my FIVE BEST secrets.