Hello and welcome to almost spring.
I'm super excited about today.  I'm linking up with some of my favorite bloggers on the planet for a spring tour put together by Jen and Randi to celebrate flowers and spring and green and grass and blue skies and waving to winter in the rear view mirror.
If you are visiting from Courtney's, I'm so happy that you stopped by.
Truly.
It's super nice to meet you, but before we get started….
….I have a confession to make.
I need to up my emoji game.
Yesterday one of the twins looked at an e-mail that I sent her and rolled her eyes.
She gestured toward the screen with impatience.
"Mom….you really need to post some other emojis," she sighed.  "You only know three.  You need to add more.  Maybe think about that hat or the winking emoji or the cup of coffee."
Seriously?
I didn't realize I had an emoji problem.
I post this when I'm happy.
I post this when I'm sad.  
And for everything else I post this.
Don't you think that about covers it?
Are there more complex emotions to be expressed in a text?
Does a person actually need more emojis than happy, sad and a really good heart?
Apparently so.
The twins explained to me in great detail that there are hundreds and hundreds and hundreds of emojis just waiting to be added to a sentence.
Emojis that can display every subtle nuance of emotion.
Why just be sad when you can use….
….a downtrodden emoji.
Or just happy when you can smirk instead.
Or add a heart when you could use an apathetic emoji.
For all the times you really want to say….
Meh.
Here's a little glance at the spring decor at the gatehouse with the added benefit and joy of emojis.
This is my office.
This is where I create and dream and write and gaze at the clouds.
Emojis might help explain it all a little more.
Kind of like a three-dimensional emotional tour.
Nuances included.
This kitchen deserves one of these.
A chocolate chip cookie emoji.
I already feel more in touch with my emotions.
And if I add ice cream?
I'm showing even more joy.
Or maybe a fried egg emoji.
I'm getting it.
I'm finally understanding.
I'm feeling clarified and understood and expressive with every layer I peel back in the wonderful world of emojis.
Here, I need a thinking emoji.
Thinking about why there are empty baskets on top of the cabinets.
And what I should do about it.
Here, I need an embarrassed emoji.
Like this.
Embarrassed I didn't fix the molding under the cabinets before taking a picture of the kitchen.
I'm not sure about the effectiveness of so much emojiing.
All this emotional investment is a little exhausting.
I feel like I've been so transparent and open with my cartoon emotions.
But I did learn something from the journey into emoji land.  I found a new emoji that made the cut.
One more emotion to add to my standard three.
It's for when I'm so happy I need to take it to the next level.
For the spring that is around the corner.
For the flowers that are blooming.
When I'm full of joy about green and grass and blue skies and waving to winter in the rear view mirror and I'm so happy and I know it….
….I clap my hands. 🙂
PS  I have absolutely no idea how to work this one into emoji conversation….
….but nothing says spring like a turkey leg. 🙂
For more spring touring, be sure and head over to Jen's blog for springtastic inspiration (and here's a few other houses to visit along the way).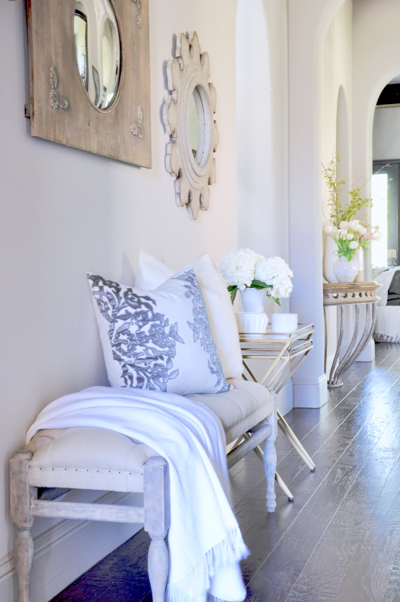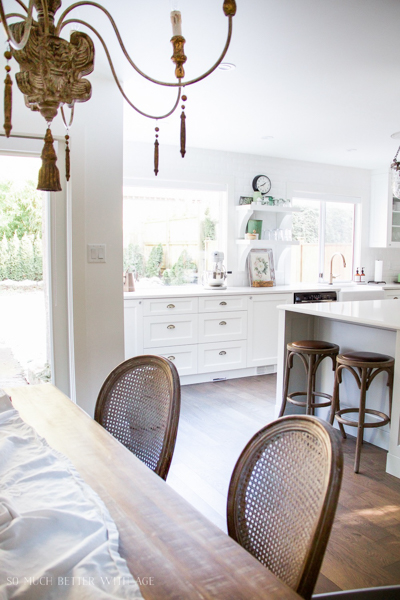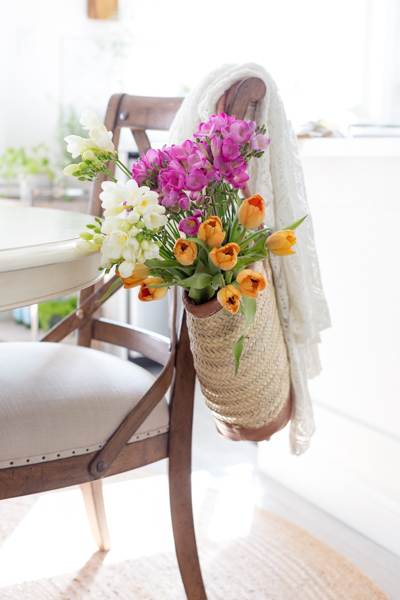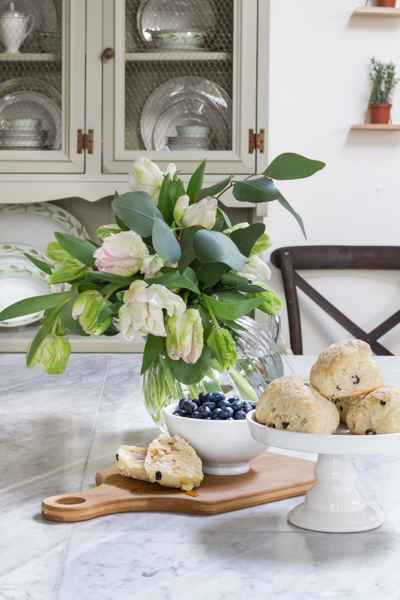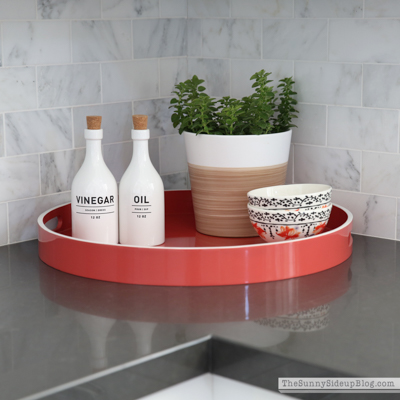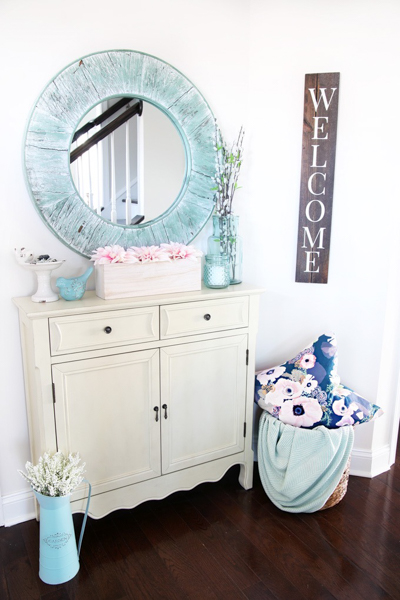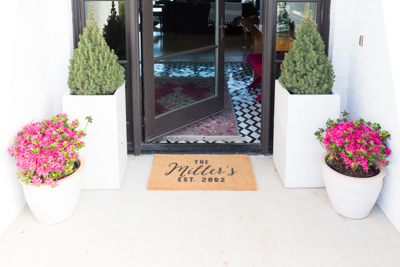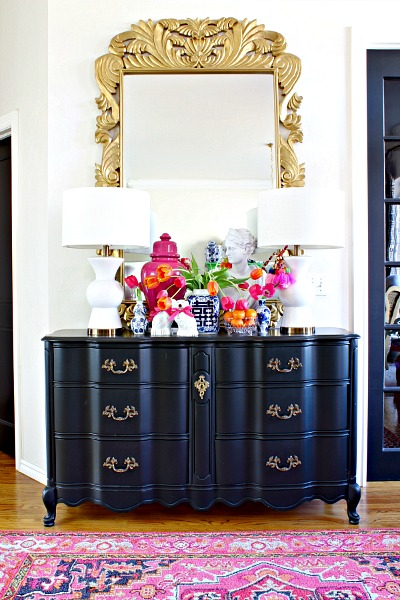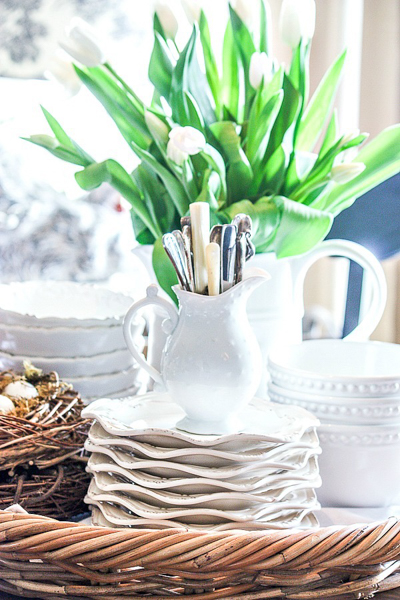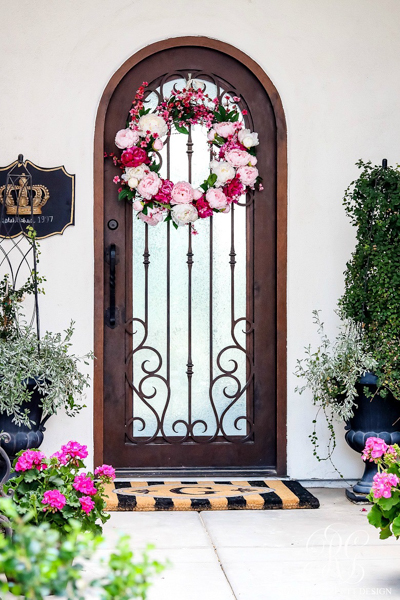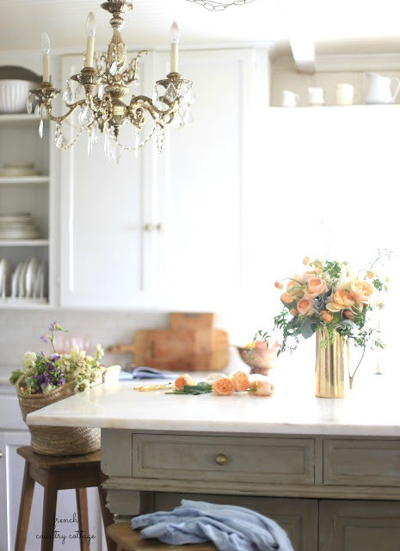 Want to know how to decorate your home for free?
Click here to get my FIVE BEST secrets.