This was supposed to be a post with words of wisdom.
You know.
The ones I'm always acting like I have.
Yesterday I was talking to a friend about the house that photographed itself and how everything in each room was perfectly placed and there wasn't a lot of extra stuff on the surfaces and how each space was styled to perfection and then she said something that made me laugh out loud.
She said she wanted to make sure she didn't cross the clutter line.
The clutter line.
And laughed and almost spit out my coffee and thought to myself….
…..good thing I never cross that.
Until I went to write a post on how not to cross the clutter line and realized when I looked at old pictures of my spaces, there were so many times I had already crossed it…..
…..and was selling lemonade on the other corner.
Example one.
Here's a fall decorating post from several years ago.
What made me think I needed that many pumpkins?
Did every shelf really need a pumpkin and a few friends?
It looks like they all went to a pumpkin convention and brought a milk glass date.
Example two.
This over-zealous fall centerpiece.
I started with a barn door.
Then I layered in pumpkins and acorns and textured spheres.
Then….because that wasn't enough….I added some white crinkle to round out the entire display.
And added a pumpkin friend in the background.
Example three.
Clutter isn't just for fall.
It's for Christmas, too.
I remember decorating this table and adding the white sprigs and saying yes and then adding birds and saying yes and adding burlap bows and saying yes and then standing back and looking at it and going outside and getting twigs from the yard.
Because it just needed that one little extra thing to make it perfect.
And that's the thing.  When I'm looking at these pictures I feel like I'm wearing stirrup pants.
And royal blue eye shadow.
And high heels with socks.
I want to tell myself and my rooms to stand back and take a moment and take a few things away and calm down…..
….and take a breath.
Like this.
Ahhhh.
Siiiiiiiigggggh.
Breeeeeattttthhhhheeeeee.
Or this.
I mean….truthfully….it wasn't all bad.
There wasn't clutter 365 days a year.
Clutter hadn't taken up residence and invited some friends over to a party……yet.
But I was surprised at how many times I added too much.  How many times I looked at a display and decided it needed one more thing.
Just one more.
I mean….if four pumpkins are good….wouldn't five make it better?
So I analyzed my pictures and came up with a new rule for me and my-one-more-thing-self to stop me from crossing over the clutter line.
Stop.
When you finish your display or bookcase or shelf or hutch and you step back and look at it and you want to add one more thing.
Stop.
Don't try to add a small orange pumpkin to the shelf by the measuring cup.
Stop.
Don't add a lantern full of acorns to the right side of the desk.
Just stop.
And pause.
And tell yourself that you don't need anything else.  It's perfect just the way it is and don't one-more-thing yourself into selling lemonade on clutter corner.
And let you and your rooms….
….breathe. 🙂
And now here's a few tips from some of my favorite friends. 🙂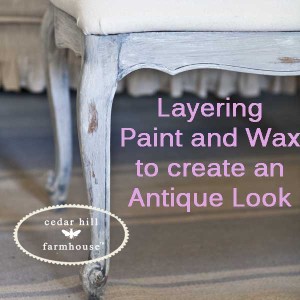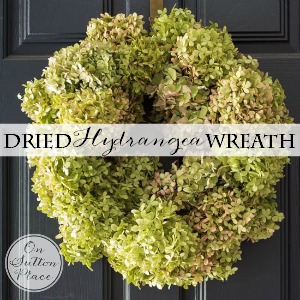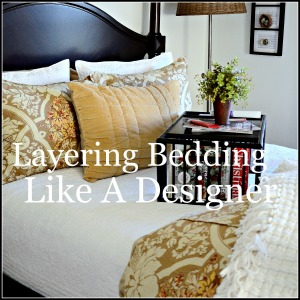 Want to know how to decorate your home for free?
Click here to get my FIVE BEST secrets.