I cleaned my kitchen for you today.
Just for you, my friend.
I couldn't help it.  This brilliant sunlight was dancing across these old pine floors, streaming in from behind the shutters and I just got a brand new HD card for the camera and I wanted to see if it made a difference with the pictures of the kitchen and the sunlight….but of course….
….I had to clean it up first.
I do not in any way want to destroy the illusion that it always looks like this. 🙂
And after I did the dishes and swept the floor and fluffed the pillows, I went looking for a candle.
The better to smell up the pictures for you.
Can we agree? A candle always makes everything better.
The kitchen was wearing its new spring attire and needed the perfect spring candle to coordinate with it.  So I went to the candle stash, rummaged around and emerged with the only candle I could find in the entire house.
I plopped it down on the counter and lit the candle.
Then got the camera ready and took a deep whiff….
….as the smell of "Pumpkin Butter" filled the air.
Pumpkins?  Right?  Perfect for spring.
Seems to be a theme around here. 🙂
In the middle of all my kitchen spring fluffing and pumpkin-smelling picture taking, I came across a fun project my sister made for me that I thought would be a great idea for Mother's Day.
It's easy and simple and perfect for a last minute gift.
Hand-stamped dish towels.
But these aren't just any stamped towels.
To make them extra special, these towels are stamped with geographic coordinates of a specific location.
It could be the location of your family home.  Or a place that holds special meaning for your family.  Or one set of coordinates could be your house and the other one could be your mother's home.
You can purchase flour-sack towels like these at any big box store.
They come in sets of 10 for $9.99.
Find the geographic coordinates by putting in your location here then stamp it onto the towel with over-sized stamps from the craft store.
Then wrap it up and tuck it in with another little gift.
I've heard pumpkins are big this year. 🙂
Happy day friend!
And now here's a few more farmhouse decorating ideas from some of my favorite bloggers.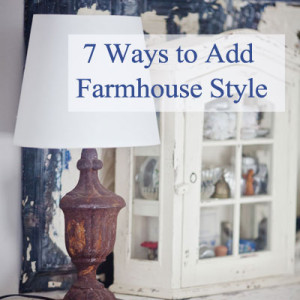 CEDAR HILL FARMHOUSE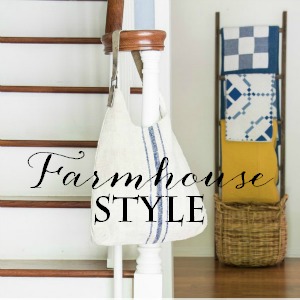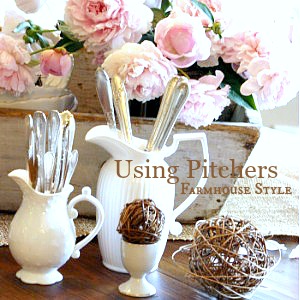 Want to know how to decorate your home for free?
Click here to get my FIVE BEST secrets.